PLEASE CONSIDER MAKING A DONATION TO MVCAF TO SUPPORT ALL OF OUR EFFORTS TO BRING THE ARTS TO MORENO VALLEY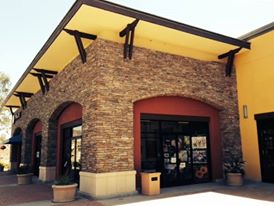 Our Vanguard Cultural Arts Museum/Gallery
New Location - 27120 Eucalyptus Ave,
​Suite G, MV CA 92555
In an effort to create a variety of opportunities for local artists, the MVCAF established the Vanguard Cultural Arts Museum/Gallery in August 2012. The Vanguard represents over 50 artists from the region, both emerging and established. The majority of artists are from the City of Moreno Valley. Artwork is on a consignment basis. MVCAF purpose is to provide an effective showcase for the artists and to build an effective network between artists and the local community. The Vanguard hosts exhibitions, usually on a 45 day rotation. Artists are encouraged to schedule an appointment at the Vanguard for a review of their work. Serious art collectors will find an excellent investment value in the work displayed at the Vanguard.
We are now located at the Stoneridge Towne Centre, off the Nason Street exit on the 60 freeway. We are between China One and Alberto's. The Vanguard is now twice the size of its previous location with entrances from the street and adjacent courtyard. Light is in abundance which helps show the artwork at its best.
---
Public Service
The MVCAF's Vanguard Cultural Arts Museum/Gallery distinguishes itself from most art galleries in that it has a very active public service component. The MVCAF regularly hosts clothing, food, and toy drives. We hosted a charity art auction in May 2013 and 100% of the proceeds went to the OneFund for the victims of the Boston Marathon Bombing. The last two autumns, we have participated in Project Rudolph (based in Idaho). In 2013, we made and collected over 400 hand-made ornaments, 200 cards and letters, and several pounds of candy. These items were sent to Project Rudolph which ships them to Ramstein Airbase in Germany and from there is then distributed to our troops stationed in outposts in Afghanistan, Iraq, Kuwait and other locations. We received a grant from the Community Foundation in January 2014 for our Empty Bowl Project. The Empty Bowl Project will raise funds to provide temporary safe-shelter for local homeless families through the auction of wooden bowl artwork created by local artists. We are partnering with the Salvation Army, Path of Life Ministries, and the Moreno Valley Unified School District. The fundraising auction was held on June 4, 2014 and raised over $2000 for the Salvation Army.