---
The Moreno Valley Cultural Arts Foundation

Nurturing the Arts for a Better Community • Our Mission:
It is the expressed purpose of the Moreno Valley Cultural Arts Foundation (MVCAF) to support the cultural, visual, and performing arts within the City of Moreno Valley through grants, the provision of technical expertise, services, promotion of public awareness and coordination of volunteers to implement such support. The MVCAF is a non-profit, public corporation that is registered with the State of California and exempted from federal taxes under the IRS tax code section 501 (c) (3).
Founded in 1988, the incorporated, non-profit Moreno Valley Cultural Arts Foundation(MVCAF) has fostered the successful beginnings of several community arts programs. In 2011, the new President and CEO, Richard L. F. Archer has charted a new course for the MVCAF to provide opportunities to artists of all disciplines and to advocate for the return of the arts in education. The MVCAF seeks to create partnerships between artists and with local commerce, government, education, faith-based organizations, other community organizations, and the community-at-large to positively impact the quality of life within our City of Moreno Valley.
Officers/Board of Directors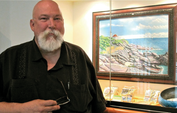 Richard L. F. Archer, Sr.
President/CEO, Interim Treasurer
Richard Archer is a Rhode Island native, graduate of the University of Rhode Island with a BFA in art and a minor in technical theatre. He was a member of the prestigious Providence Art Club. Archer was one of the founders of the Quonset Air Museum where he single-handedly procured a World War II vintage hangar from the State of Rhode Island with a dollar a year lease for sixty years. During that time, he became known for his aviation art. Some of his work are parts of permanent collections for the New England Air Museum, the USAF Thunderbirds, the USN Blue Angels and the President George HW Bush Presidential Library. The President Bush painting was the centerpiece for the reunion of the crew of the USS San Jacinto on which the President served as a TBM torpedo bomber pilot.
Archer served as art director for the Rhode Island Department of Health and worked in graphic design and illustration for over 30 years. He turned his attention to writing and eventually became program manager for the International Accreditation Service where he was responsible for their Building Department Accreditation program.
In 2011, Archer took the helm of the Moreno Valley Cultural Arts Foundation and promptly established the Vanguard Art Gallery in August 2012. The gallery was originally located at the Moreno Valley Mall and then moved to the Stoneridge Towne Centre. In 2013, Archer created and wrote a successful Community Foundation grant for the Empty Bowl Project, an effort to develop awareness of homeless families living in Moreno Valley. The grant was use to develop a documentary and an auction of original artwork local and international artist created using wooden bowls provided by MVCAF. Over $3000 has been donated to the local Salvation Army to assist local families. In 2015, Archer created and wrote a successful National Endowment for the Arts grant to redefine the perception of disabilities through an art exhibition, panel discussion and performance featuring disabled artists and performers.

---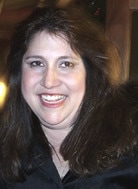 Jennifer Sherwin
Vice President
Jennifer Sherwin
, known professionally as
Sheena Metal
, is an American talk-show host, actress, and internet personality. She is the host of "
The Sheena Metal Experience
" on
LATalkRadio.com
, "
aMusic Highway
", "
Music Highway
", and "
Haunted Playground
". She was the host of
"Two Chicks Talkin' Politics"
(with
Susan Olsen
). Sheena Metal was named on
Talkers Magazine
's
2013 "Frontier Fifty" list of "
Outstanding Talk Media Webcasters
". She hosts regularly at the
Hollywood Improv
, where in 2014 she celebrated 20 years as a radio talk show host.
In addition, Sheena owns and runs
Music Highway Entertainment,
which specializes in development and promotion for: television, radio, music and film. Known for her biting sense of humor, Metal appeared as a comedic commentator on
"National Inquirer TV,"
is the annual host of the
All Access Music Awards,
and has headlined and emceed two long-running stand-up comedy nights at
The Laugh Factory
in Hollywood
("Sheena Metal's Midnight Madness"
and
"Inside the Girl's Locker Room")
; the latter of which was an all-girl comedy night featured in the
Los Angeles Times
. Not one to turn down an audience who loves to laugh, Sheena found another comedy niche this summer when she became the humorous emcee for a host of
Gay Pride Festivals
across the USA: from the slick San Diego to the mountainous Montana.
Sheena's vast experience in many aspects of entertainment has made her a sought-after featured writer for hundreds of magazines including: the
Los Angeles Times, Music Connection, LA Weekly
, Curve, Planet Out, Frontiers, New Music Weekly, Unsigned
and
All Access.
In 2006, she began to pen a syndicated music column,
"Music Highway",
as a companion to her weekly radio show, which has attained over 100 literary affiliates, including the renowned
Indie Bible
.
In January 2008, one such publication,
NoHo Arts District Magazine
, promoted Metal to
Music Editor
, where she overseas the creative comings and goings for the magazine that services one of Southern California's most rapidly growing artistic communities.
From her eccentric beginnings as a cable access TV cult figure, to LA music industry icon, mainstream talk radio host, indie film actor, headlining stand-up comic, New York/Los Angeles stage performer, writer/director/producer, and in-demand journalist, Sheena Metal has truly earned the title
Queen of the Nighttime World
.
---
Thomas Jerele, Sr
Secretary

---
Advisory Committee
MEMBERS
Azza Akkad
Ferdinand Soriano
Jeni Bate
Tony Lavall
Sharon Clements
James Clemens
Marianne Commisso
Aristotle McDaniel
John Miechowicz Jr.