MVCAF Sponsorships
We have a number of exciting programs MVCAF will bring to Moreno Valley. Of the eleven (11), each requires funding to make each happen. Sponsors are needed for these programs. You can designate how
your donation is to be directed. Program requirements begin at $500 and you can donate all or part of the funds needed. You can click the DONATE button below and make your contribution through our PayPal site. You are also encouraged to contact Richard Archer at the Vanguard for further information.
---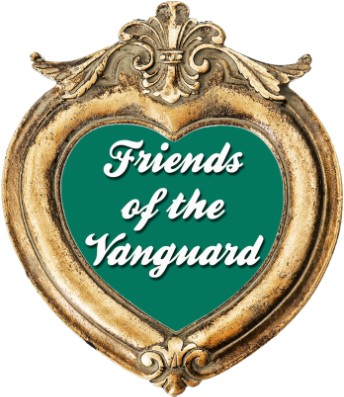 Friends of the Vanguard/Membership
The Moreno Valley Cultural Arts Foundation has begun experiencing some major progress in bringing a very ambitious series of events and programs to the community-at-large. Much of what MVCAF offers is totally free to the public. Our doors are open to everyone and it will stay that way. To date we have provided opportunities for local artists of all genre, all ages, all abilities as well created programs to give back to local homeless families, our active military, students, and the disabled. In 2017, we intend to do more within those constituencies as well as broaden our efforts.

Membership in the Friends of the Vanguard is a way for artists and others to help support MVCAF's efforts along with getting involved and at the same time receiving member's benefits. There are two categories, Artist and Artists' Friend, and an annual membership is $25. As an Artist Member, you are allowed a 50% discount on entries to the two juried shows scheduled for 2017 that will include cash prizes. All members receive a 10% discount on all purchases and 15% off on classes and our Wine & Paint nights. There will be a Friends of the Vanguard Appreciation Night in August 2107 and every August thereafter that will be exclusively for members. Just fill out the Member Registration Form and then click the donate button below to make your $25 payment on our PayPal site.

---
Investing in the future of the arts locally


Sponsorships, Memberships, In-Kind, Endowments/Trusts
As a tax-exempt, non-profit, public charity, our life's blood is in the form of donations, of all sizes, from contributors who truly believe our endeavors to raise the quality of life in Moreno Valley through the arts is worthy. We have already accomplished so much with very little. Part of that is because of our dedicated volunteers; artists, students, parents, and every-day people who all love the arts. Help has come in the form of cash, checks, credit/debit cards, as well as in-kind donations. The MVCAF is immensely grateful for everything everyone does to help support our work.
The MVCAF has some great opportunities to have a profound impact on the community. Our efforts can continue to gain momentum as long as we can count on people like yourself to make a generous investment in the future of the arts. Make a difference and support the arts through your contribution to Moreno Valley Cultural Arts Foundation.
There are several ways you can show your support;
sponsorship (as explained above), in-kind, endowments/trusts, planned giving, and simple cash donations
.
PLANNED GIVING:
One way to make a large donation affordable is to make monthly installments. Ten dollars a month adds up to $120 by the end of the year. We can make arrangements to do a monthly debit to a credit/debit card or checking account.

IN-KIND DONATIONS: We are continually in need of a variety of services and items. We need office supplies, postage, printing and related operational items.

These items and services can be donated. We also are looking for new cafe style tables and chairs, LED light bulbs, new signage and more. Special events mean we need to rent chairs, tables, generators and related items. There are many ways that a business or individual can donate these items/services that alleviate our cost of doing business.
ENDOWMENTS/TRUST: We have financial and legal experts that are available to work with you to structure an effective process to make a very meaningful impact on MVCAF through the creation of a trust or endowment.
For other possible ways to support the MVCAF, please contact us to set up an appointment.