Nurturing the Arts for a Better Community
It is the expressed purpose of the Moreno Valley Cultural Arts Foundation (MVCAF) to support the cultural, visual, and performing arts within the City of Moreno Valley through grants, the provision of technical expertise, services, promotion of public awareness and coordination of volunteers to implement such support. The MVCAF is a non-profit, public corporation that is registered with the State of California and exempted from federal taxes under the IRS tax code section 501 (c) (3).

Founded in 1988, the incorporated, non-profit Moreno Valley Cultural Arts Foundation(MVCAF) has fostered the successful beginnings of several community arts programs. In 2011, the new President and CEO, Richard L. F. Archer has charted a new course for the MVCAF to provide opportunities to artists of all disciplines and to advocate for the return of the arts in education. The MVCAF seeks to create partnerships between artists and with local commerce, government, education, faith-based organizations, other community organizations, and the community-at-large to positively impact the quality of life within our City of Moreno Valley.
Third Annual Empty Bowl Project - Call for Artists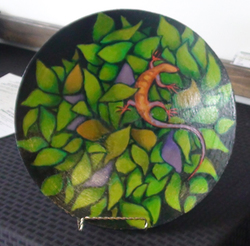 MVCAF has a Call For Artists to participate in our Third Annual Empty Bowl Project. Each year, our amazing artists have stepped up to create some amazing artwork from these wooden bowls and plates. Each piece is then put on exhibit at the Vanguard Art Gallery during the month of May. In June, the bowls are then auctioned off to raise funds to support local homeless families here in the City of Moreno Valley. MVCAF donates 100% of the proceeds to the Moreno Valley Salvation Army with the stipulation that all monies stay in the City to assist local homeless families. Over the past two years, MVCAF has raised almost $3000 for this cause. We are extremely proud of what has been accomplished and know we are working to build a better community. It has become an anticipated part of the Salvation Army's Annual Awards Dinner and many people eagerly look forward to what local artists will create for this year. Artist should contact 562-556-5178 to set up an appointment to pick up your bowl or plate. Deadline is May 15th for the finished piece to be submitted. Please view the documentary done by the students of Valley View High School Eagle Pro Productions on the Empty Bowl Project in 2013.

---
Charting a New Course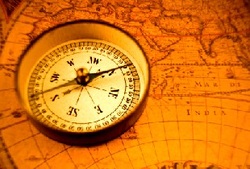 MVCAF has experienced some substantive growth in scope and purpose. In addition to our commitment for public service, we have chosen to make changes to assure that our gallery and events are accessible to everyone. We are taking steps to explore the addition of American Sign Language (ASL) interpreters, Braille, interactive and social media that includes closed captioning and other means of accessibility. Our intent is to make certain that we provide a welcoming environment that helps to bridge social gaps. We are dedicated to work with the arts, of all genres, as a universal language to bring about greater awareness, tolerance, and understanding. We will also facilitate related programming as a community outreach effort.
Read about our Boundaries BashFest coming up in September 2016 on our Accomplishments page.

---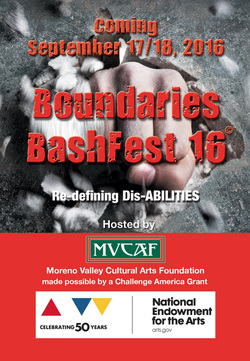 Boundaries BashFest 2016
As part of our commitment towards accessibility, we are hosting our first Annual Boundaries BashFest in September 2016. We are working to secure a site to have the weekend festival and symposium featuring performers and artists from the dis-ABLED communities. We also will have a month long exhibition at the Vanguard that will feature touchable art and art by dis-ABLED artists. There will be a number of related activities such as an Anti-Bullying Campaign leading up to the BashFest. For more information you can like us and follow us on Facebook - Boundaries BashFest and get additional details at http://www.boundariesbashfest.org. If you like to donate please go to this site. If you want to be a sponsor, volunteer, or participate as an artist or performer, please contact Richard Archer at rarcher@mvcaf.org.
---