Nonprofit, Public Charity • Tax EIN: 33-0312971 We are listed on Guidestar.com (we have earned the Guidestar Gold Seal of Transparency)
March Highlights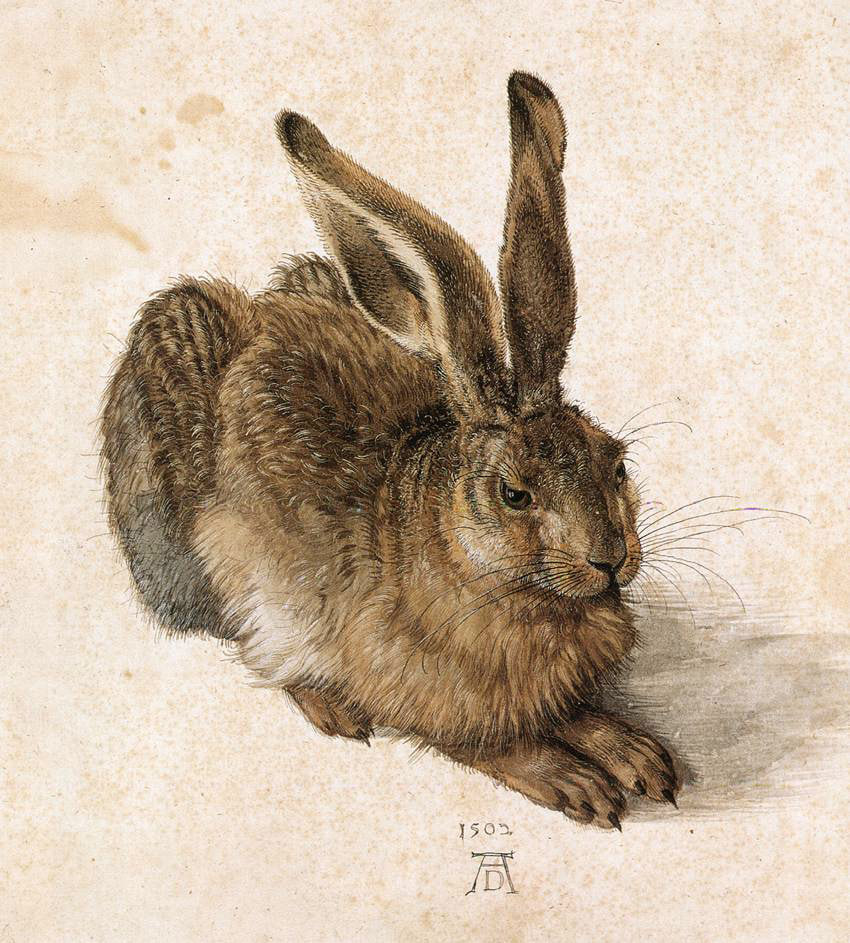 ​
​Open Mic Night April 14th - 7:30 PM
Vanguard Art Expo March 24 2 to 5

​Clay Whistle Class for Young People, March 24/31 10 am - Noon
​Susan De'Armond Exhibition, March 17 - April 15, reception March 31, 3 - 5 PM
Wine & Paint with Jeni Bate March 29, 6:00 - 9:30 PM
​Hollywood Comes to Moreno Valley Fundraiser - June 1, 7:00 PM
​MoVal Art & Chalk Festival - June 2, all day event
​​
---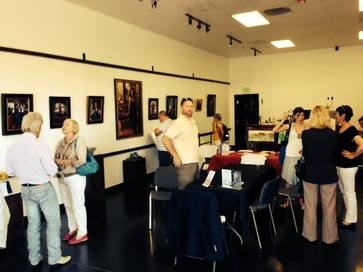 MVCAF Growth Fund
For anyone who has been to our Vanguard Art Gallery, you have to agree that it is a ideal space with tremendous, untapped potential. MVCAF is committed to make the most to reach and serve our community-at-large. A target goal is $4000 to make major improvements to the Vanguard. Please donate today by clicking the DONATE button below. You can elect to make a one time donation or break it up in monthly allotments using our secure PayPal site.​
---
---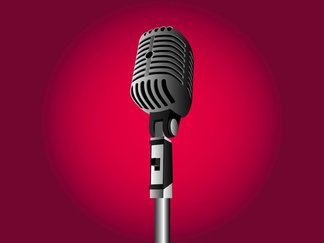 Open Mic Night Coming - April 14
​MVCAF next "Open Mic Night" is April 14th. Have a talent you would like to share with our audience, come out for a fun night.

​MVCAF will have other activities and events all about to happen. There are a lot of exciting things in the works.
---
---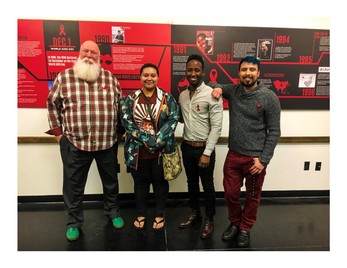 Ariel Randolph Wins Student Art Competition

​Ariel Randolph received a $100 Gift Card, courtesy of TruEvolution, for her painting submission for our World AIDS Day Commemorative Event.
​(Pictured in photo, Richard Archer, Ariel Randolph, Jarrel Armster, Ro Manjarrez)
---
Vanguard Art Gallery Designated LGBT Safe Space
​The Vanguard Art Gallery became the City of Moreno Valley's very first LGBT Safe Space on November 28th. MVCAF has endeavored to assure that our art gallery and all events are completely inclusive. It is imperative that all people are welcome. As a Safe Space, MVCAF provides a
visible presence to shape a culture that is accepting of all people, regardless of sexual orientation, gender identity/expression, or any other difference. We are extremely proud of our commitment towards inclusion and using the arts as a universal language to facilitate a dialogue of awareness and understanding.
---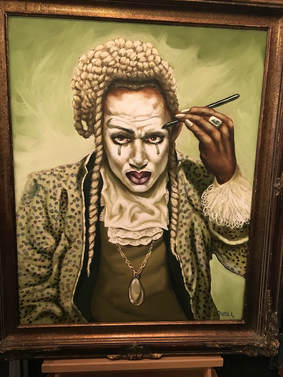 Tony Lavall Original Oil Painting
"Act II" to Raise Funds for MVCAF

​Moreno Valley Artist, Tony Lavall has generously donated one of his original oil paintings to the Moreno Valley Cultural Arts Foundation. The painting is elegantly framed and measures 24" x 30". Minimum bid begins at $1500. All proceeds benefit MVCAF and assist in the operation of our Vanguard Art Gallery. You may either stop by the Vanguard, call 562-556-5178, or email: rarcher@mvcaf.org to submit your bid.
---
---
MVCAF Approved as Official City Group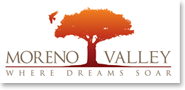 The Moreno Valley City Council is an approved City of Moreno Valley "Official City Group". MVCAF is about to begin its second year with the City and we are very proud to continue to offer much needed arts programming along with directly consulting with the City and it Arts Commission as a partnership in future City related arts projects.

​MVCAF is building on its successes such as our Challenge America Grant from the National Endowment for the Arts and a matching grant from the Moreno Valley Unified School District.
---