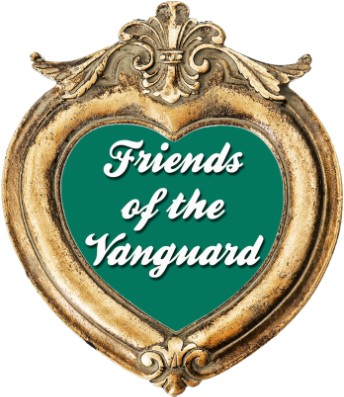 Friends of the Vanguard/Membership
The Moreno Valley Cultural Arts Foundation has begun experiencing some major progress in bringing a very ambitious series of events and programs to the community-at-large. Much of what MVCAF offers is totally free to the public. Our doors are open to everyone and it will stay that way. To date we have provided opportunities for local artists of all genre, all ages, all abilities as well created programs to give back to local homeless families, our active military, students, and the disabled.

Membership in the Friends of the Vanguard is a way for artists and others to help support MVCAF's efforts along with getting involved and at the same time receiving member's benefits. There are two categories, Artist and Artists' Friend, and an annual membership is $25. As an Artist Member, you are allowed a 50% discount on entries to juried shows that will include cash prizes. All members receive a 10% discount on all purchases and 15% off on classes and our Wine & Paint nights. There will be activities that will be exclusively for members. Just fill out the Member Registration Form and then click the donate button below to make your $25 payment on our PayPal site.
---