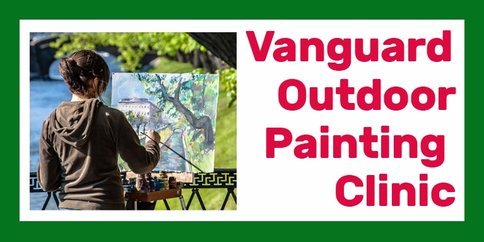 Outdoor Painting Clinic - June 24/25
​8:30 am - 2:00 PM (both days)
​Artists from the Plein Air Artists of Riverside with gather on that Saturday and Sunday the scenery surrounding the Vanguard Art Gallery. Anyone wishing to paint with PAAR are asked to come out to the Vanguard for 8:30 am and then go across the street to paint. If you are a high school student, there will be artists there to mentor you and will provide you with an easel, paper and paint. All other artists are encouraged to bring their on art materials along with some sort of shade umbrella. PAAR artists will be circulating around to give input on your work and willing to answer most questions on the plein air technique.